Matimex Group offers custom development of AI driven applications in the pharmaceutical industry (Research and Development). Company significant competencies are mostly laid in data processing and predicting ground. Technologies we developed are used for drug discovery and clinical trials analysing (data and imagery processing).
MG solutions provide pharmaceutical companies and laboratories with new effective mechanics powered by deep machine learning to cut costs in drug discovering. We know, the right team is key to success and our team is consists of highly qualified, experienced and knowledgeable data scientists, developers, information architects and pharma experts.
We offer
Analytical research platform utilizing NLP (Natural Language Processing) and CV (Computer Vision) solutions for drug discovery and clinical trials
Clinical trials optimization (machine learning models to match patients profiles)
Matimex Group is a located in Tallinn, Estonia. We are GDPR (General Data Protection Regulation) and HIPAA (Health Insurance Portability and Accountability Act) compliant. Data processing and operating is held on customer's local infrastructure.
Contact us to discover the cost-effective solutions in drug discovery and clinical trials management.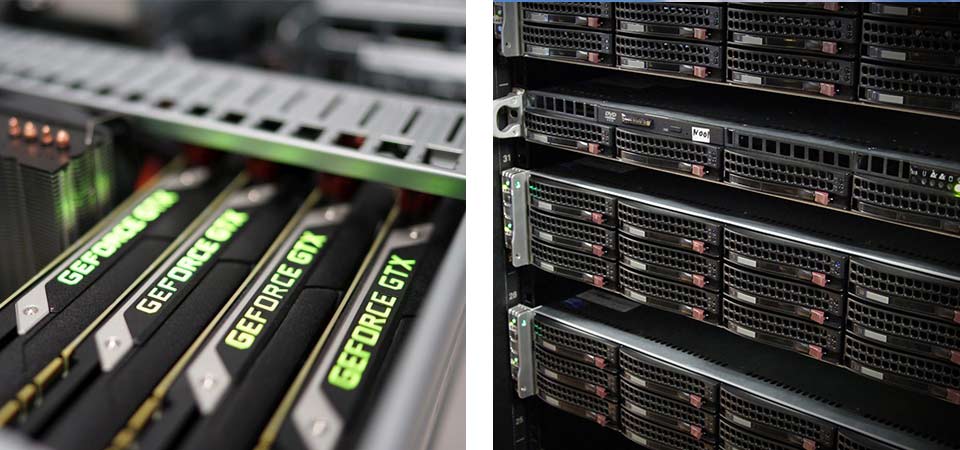 Deep neural networks using backpropagation underpin most advances in artificial intelligence to recognise anomalies on medical imaging sources. Deep machine learning technology operates with DICOM images datasets and was developed and enhanced by Matimex Group, these newly tuned methods made custom objects recognition much better than prior techniques.
Deep machine learning in our Datahub
Matimex Group Datahub is equipped with Supermicro Industrial servers with Graphic Processing Units (GPU) onboard and HP Proliant servers for platform storage and data management. Datahub colocated in Estonia, Tallinn in certified TIER-3 datacenter.
Developing and supporting custom solutions
All projects could be expanded onsite with your infrastructure, custom solutions including out-staffing and launching server rooms inside the laboratories.